Flower fantasy bedroom for girls
Tags:
flowers
,
flowers decoration
,
girls room
When comes the time to raise your kids, you want to offer them their own area. It needs to be something that is all their own. For little girls, on of the most important things is color. They love fun environment and bright colors. So, if you have a girl that likes flowers, you could try to create a charming flower garden fantasy. We have to suggest 3 different ways on how to create such a room for your child
First way is based on the furniture. When decorating kid's bedroom, start with the bed. A good way to create a flower fantasy theme is to get a relevant bed. There are beds who might resemble a flower but they might be quite expensive in some cases. Maybe you can do some of the job yourself and save some money. Begin by visiting the furniture store and look for round bed that can be used to make the hub of a flower. Once you have the bed house, you should use green or another color that is the colorful for your flower center. Follow this with using little semi-circle throw rugs to make the petals on the rose around the bed. If you really want to make this fun location, you can instead use big bean bags or pillows as the color of the petals of the flower around the bed.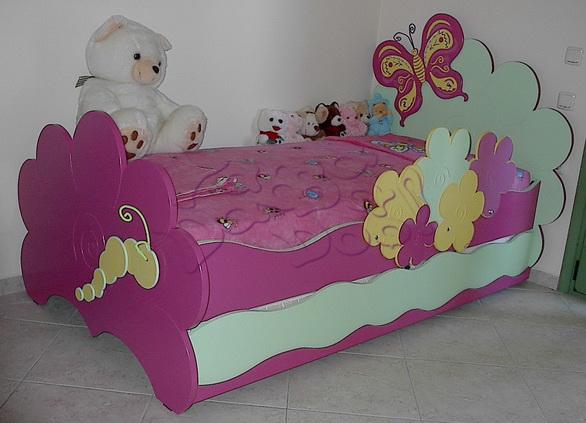 The second way is to use simple furniture and flower covers and accessories. This is usually more cheap. I would advice to buy a bedroom set, cause matching colors might not be an easy task. You can use flower curtains, flower bed covers, flower pictures or décor objects on the wall, flower lighting etc. This will still create the atmosphere you want for your girl's bedroom.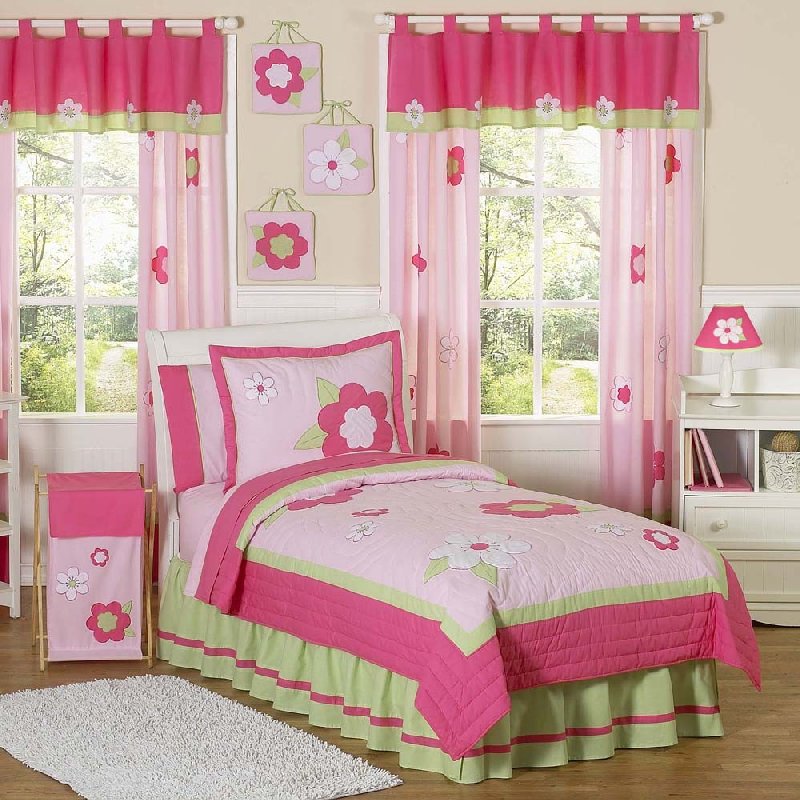 The third way, that can be the chepaest one, is to furnish and paint the walls and the rest of the room with intensive colors and flowers. This is not a difficult job. Begin with the roof. You need blue sky in fantasy flower garden room. If you are up for it, paint the upper half of the wall and also ceiling with blue. Now put clouds. If you are truly gusty you may even wish to paint a happy sun and bright, shinning down from single center of the room. You should start with a coat of green color, like a flower stems field, then accent it with amazing flowers. Of course this is not so simple. there is an easier way to do that. To buy some vinyls and decals and place them on the wall.