Funny home decoration
Tags:
funny decoration
,
funny lighting
In most big cities, there are bars, cafes or other entertainment places with funny interior design, or at least with something strange and funny inside. A funny or suprising decoration affects the mood and makes the atmosphere more pleasant.
But how about using the idea of funny interior design in your home? Most people avoid such ideas, trying not to make their home looking silly. My opinion as an interior designer is that it would be really fine to use something funny in the house. Just don't make all the house funny.
Funny and strange furniture are not only pleasant, but in most cases they are also special. SO using such "special" furniture, lights or other decor objects makes your home special too. One of the most important things in any home is to be special and unique. The interior and decor usually reflects the personality of the people who live inside. If you like humour then I think you should definately have a funny decor object, and this will not make you house silly if you do not exaggerate.
Let's see some intresting ideas and photos of funny and strange decoration.
Funny bookshelf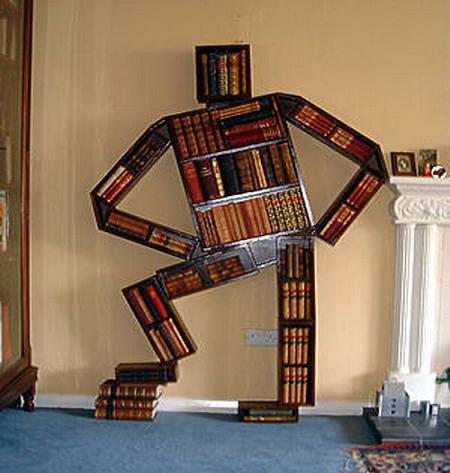 A great and not expensive funny decoration is to make wooden bookshelf's that represent something. In this photo for example we have a human figure that is adjusted next to the fireplace. Very smart, very unique and also easy and cheap to be made
Funny door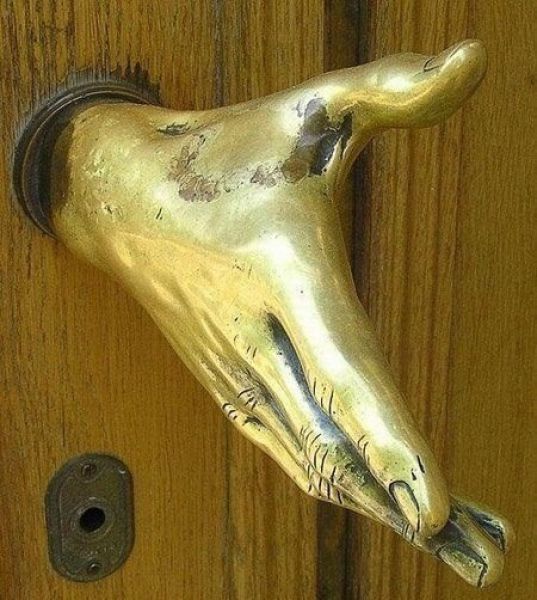 An other simple and cheap idea is to use a funny door knob. For example a door knob that will make a handshake to who is trying to open the door
Funny lamps
Sometimes you want something funny that you can easily remove and hide. For example when you have business meeting at home. I think that the best sollution for such cases is a funny lamp. Cheap and easy to hide and show whenever you like.
Funny bedroom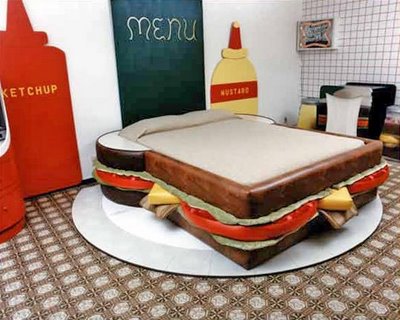 A really funny bedroom representing a toast on a plate and the floor has the shape of a table cover. I think that something like this could be a wonderful guest room. For professionals who rent rooms having funny appartments is not only "cute" but can also be a great advertising for your hotel or apartments.
Funny interior design principle is to represent something else that is certainly not related with home decoration. Some people consider it silly have something funny in your house. My opinion is there is nothing better than something that will make you lough and smile!