Sofa beds and daybeds
Tags:
daybed
,
small room interior
,
small rooms
,
sofa bed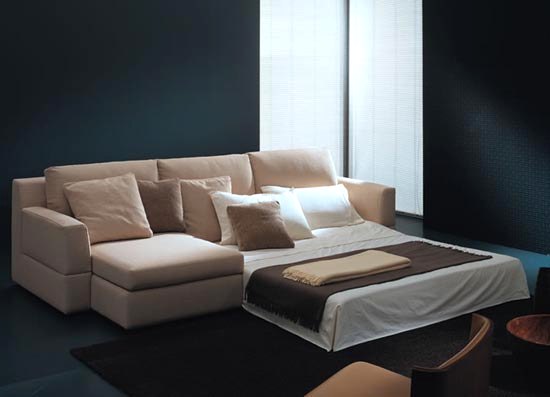 Sofa beds with opening system and daybeds, are quite common, especially in small appartments and small bedrooms. You save a lot of space , as you combine sofa and bed at one furniture, and you can also save money , as they do not cost a lot. Sofa bed with opening system is ideal for 1 room appartments, as you have a living room during the day and a bedroom during the night.
Construction companies that make portable houses, depend their plans on such sofa beds. It is also a great solution, if you want to have an extra bed, in case you have a guest, or in case you don't have enough bedrooms. (Big families for example). If you have a room that you use as office at your house, it might be a good idea to have such a sofa, so that it can be used as guest room as well if you need it. If you want to have a small room as a permanant guest room, it would might be a better idea to use a daybed instead.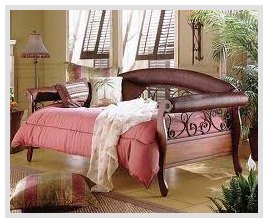 Daybeds were first found in China, during the Ming dynasty at 14th century. A daybed can be very usefull in a very small bedroom. Many families use such beds for the children's rooms. There are many kind of daybeds. The most common are the traditional wooden and iron made, but there are also modern ones. Wooden daybeds are even used in some quite expensive Asian and traditional interior designs, but in most cases they are the practical and cheap solution.
WHat to choose? If your appartment is modern style , then I would advice sofa bed at the living room. If the appartment is traditional style, then a daybed could be great, but you must be carefull when choosing the covers and the rest of the decoration.