White color interiors
Tags:
black and white
White is the most bright, relaxing and neutral color. It can be combined with everything and makes space look bigger. Of course someone could say that white is boring. Of course it can be boring as any other color according to the interior design but can be very interesting even as dominating color especially in minimal designs. Let's see some real examples that white dominates and creates amazing results.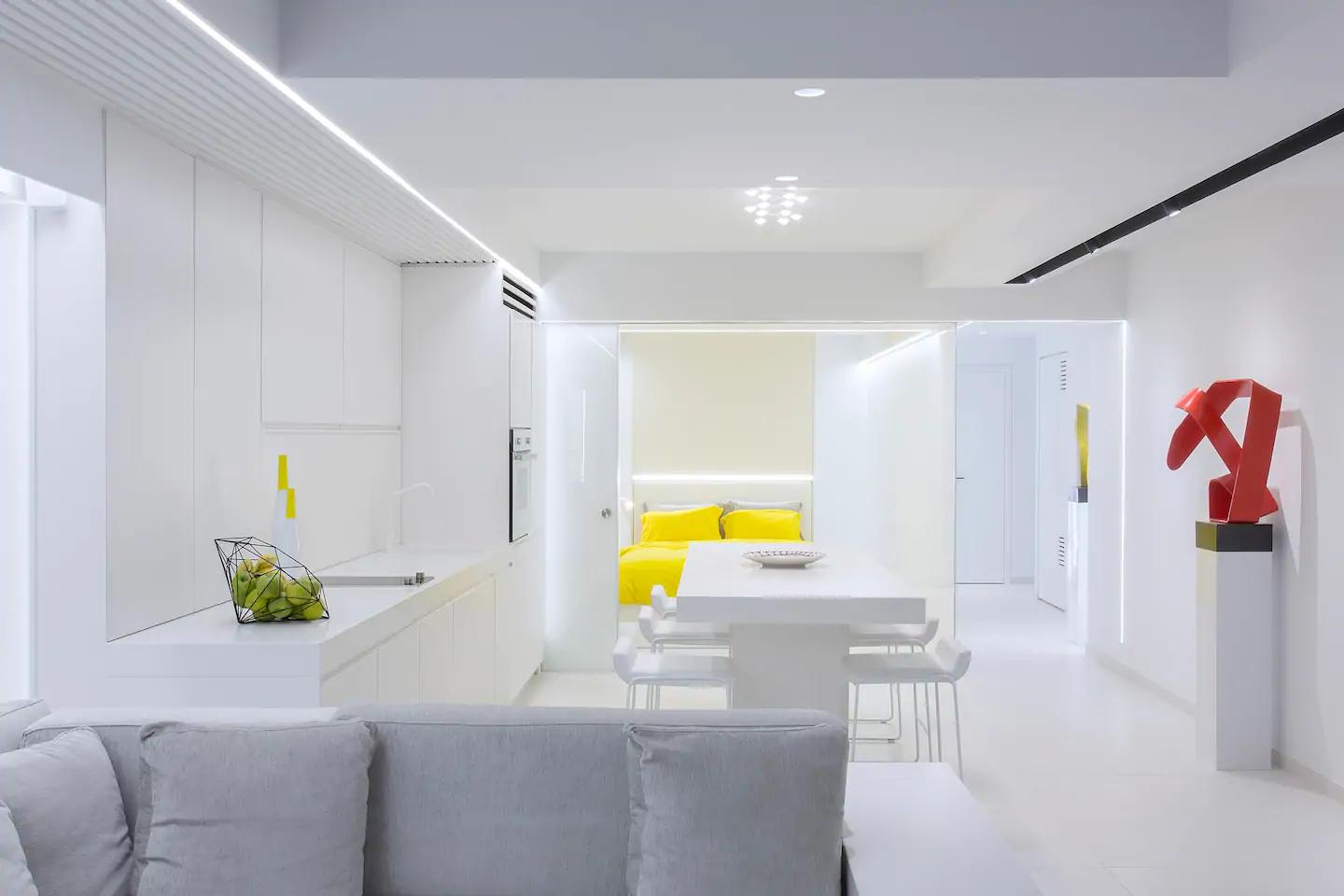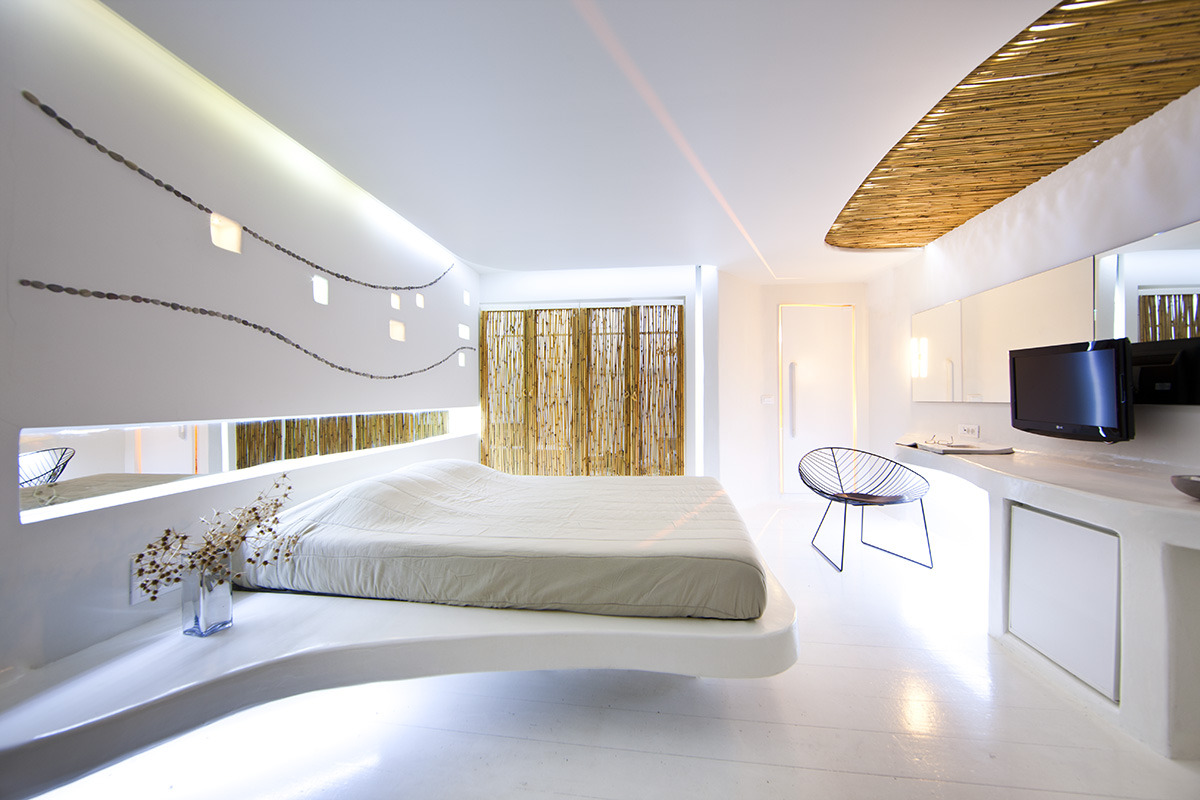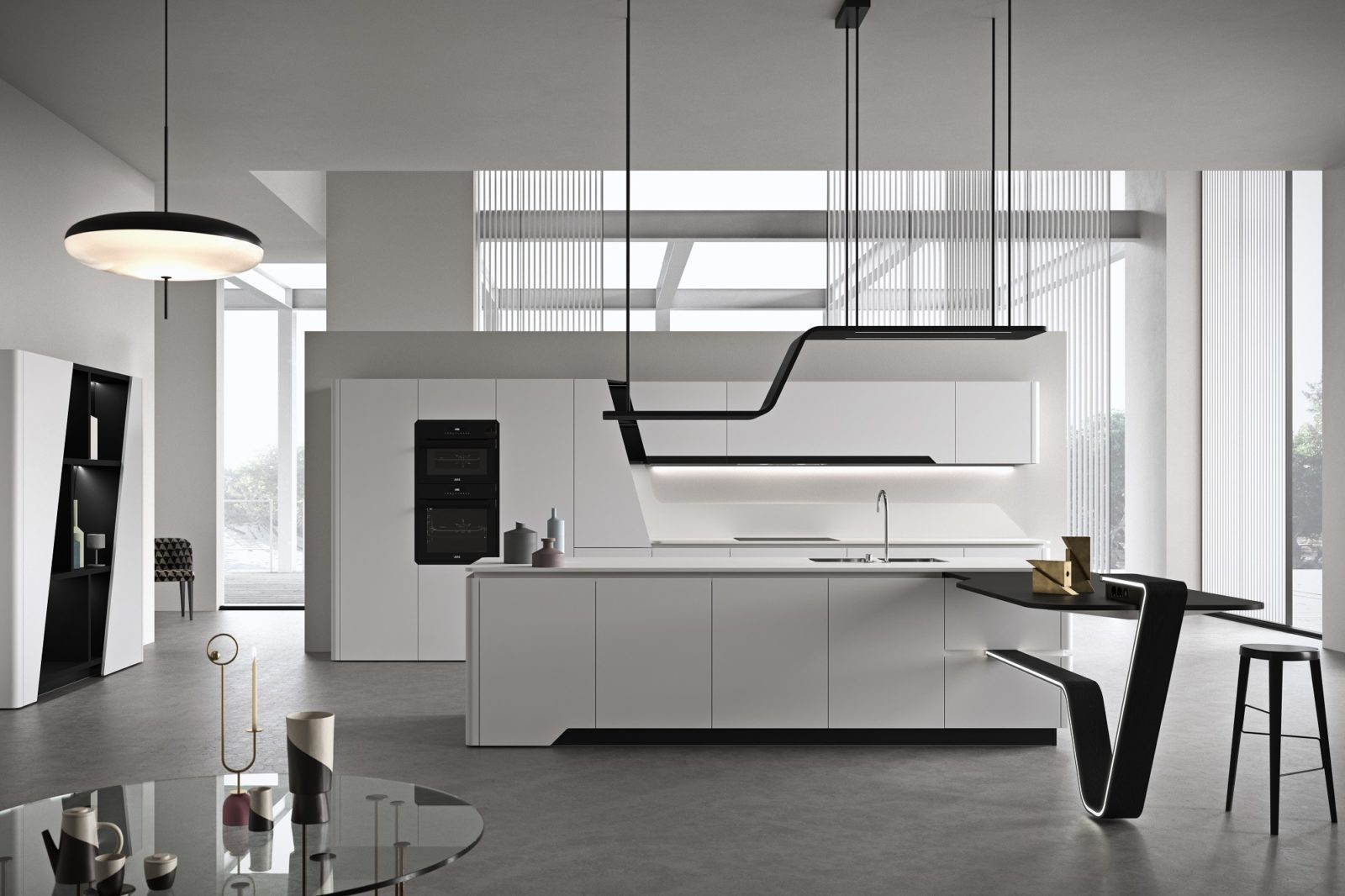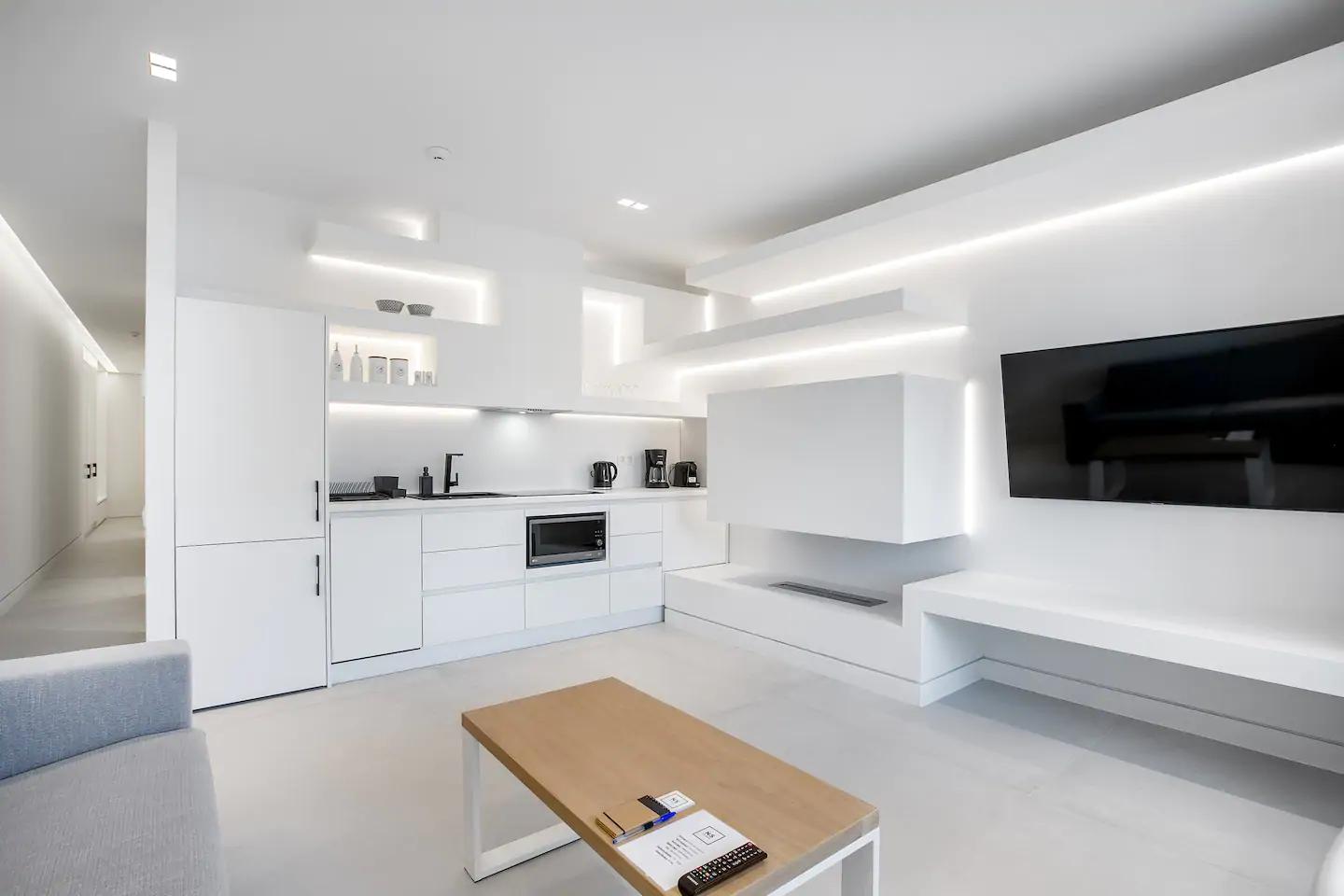 It is common also to create shapes on the walls and roof if you have full white walls to have more interesting result without color. The led lighting will make these shapes impressive during night. 3 at 4 of my chosen photos are from Greece and it's not coinsidence as white dominates at the modern Greek, Aegean or cycladic architecture. And if you haven't visited the Greek islands I would advise you to do it!