Bedroom led hidden lighting
Tags:
bedroom lighting
Lighting is one of the most important things in bedroom for creating cosy, relaxing and romantic atmoshere. Adding some beautiful soft lighting can change completely the mood of your bedroom without spending a lot of money or doing a lot of work.
It is easy to create beautiful shelves, holes and other 3d shapes using plaster board, wood and many other material. Even if you do not want to do any constructions it is still possible to create a big difference.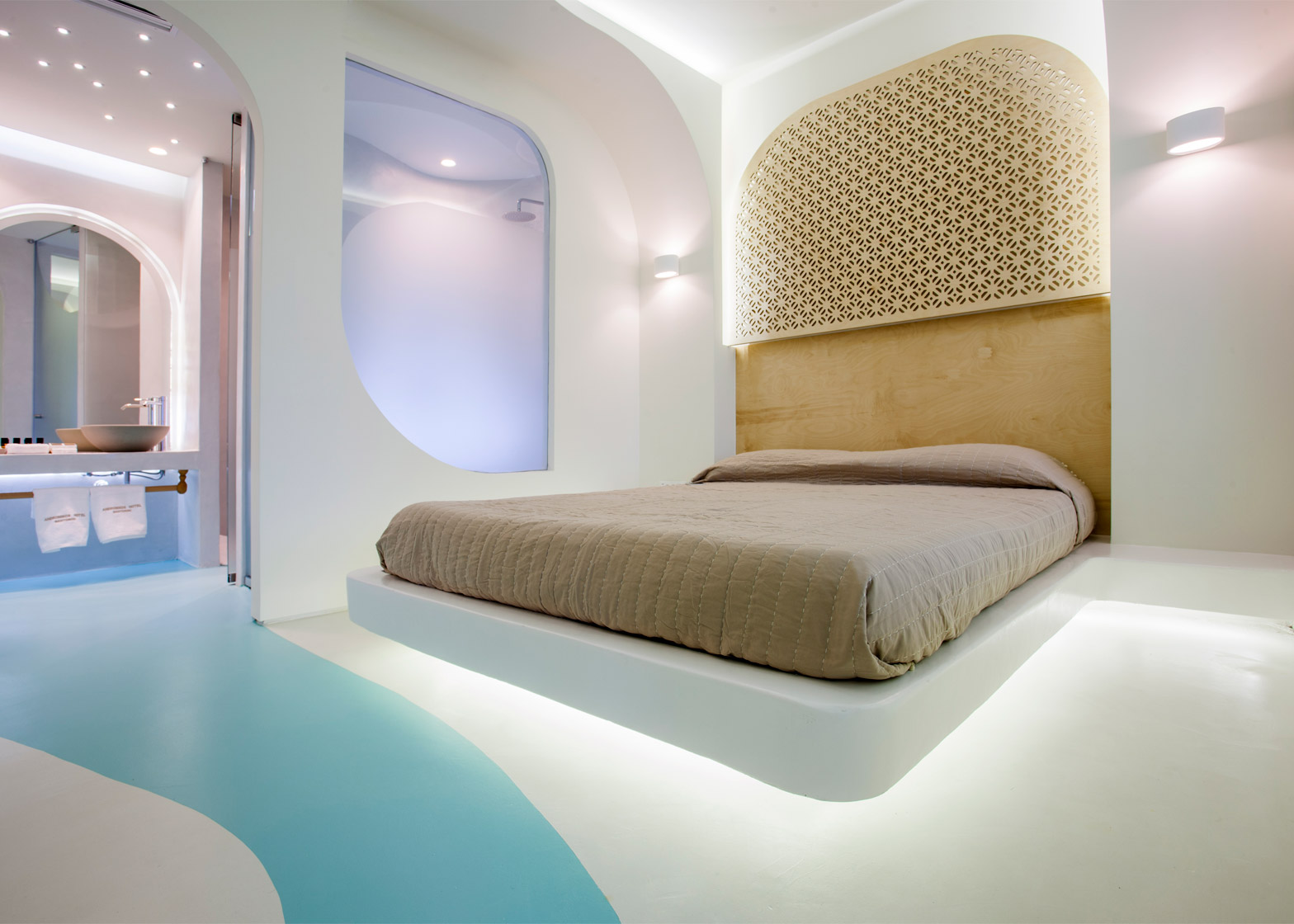 Led stripes lighting under the bed can be very impressive and creates nice atmosphere around the bed area. There are even ready beds with led lights, but of course when you make a custom design and construction the result can be amazing, like this design by Klab architects in Athens. Except led stripes under the bed there is more led stripes inside the wall from the sides lighting the beautiful wood panel behind the bed.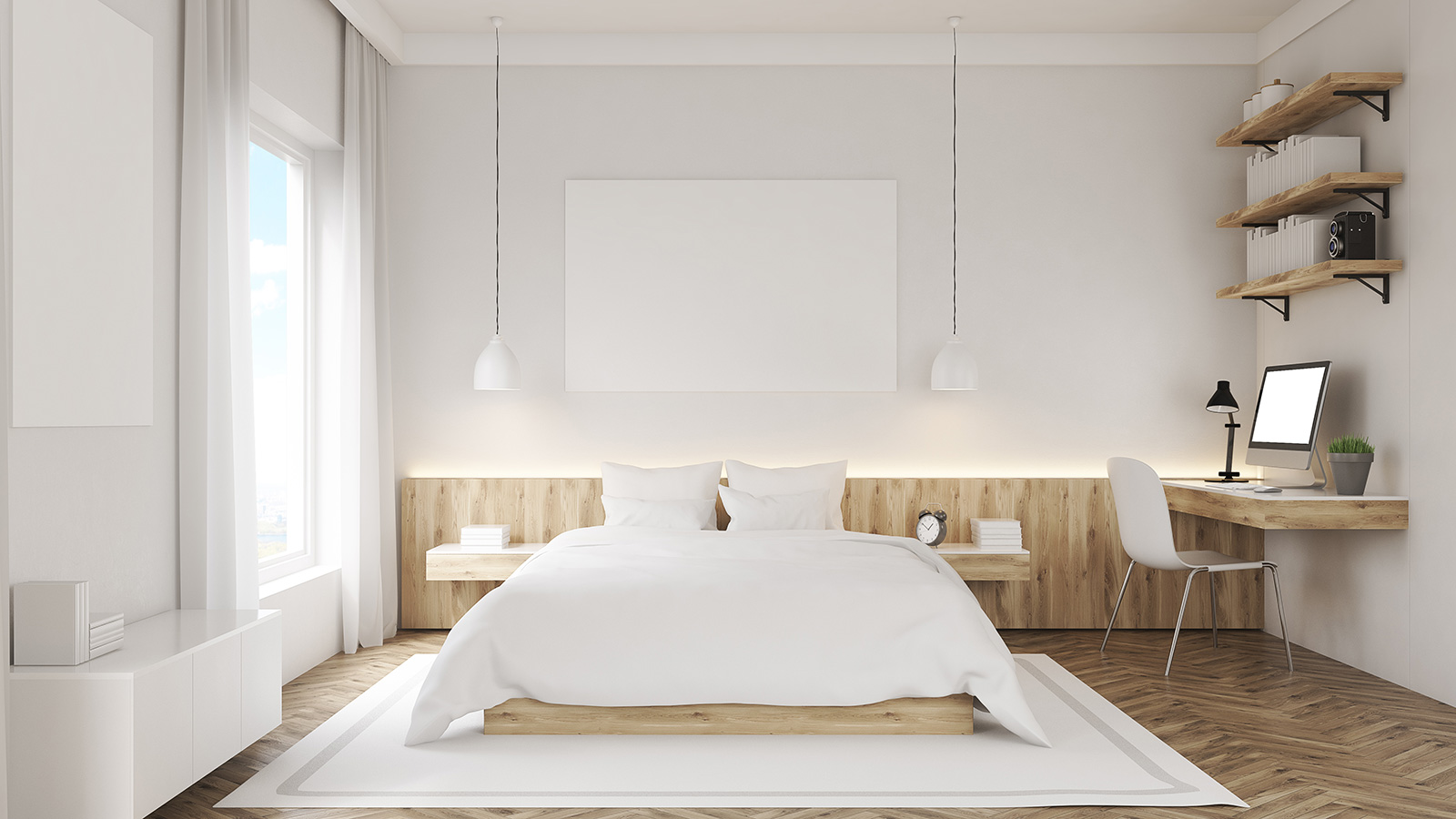 The most simple and common bedroom hidden lighting is a led stripe behind the bed, at the back part of the headboard. It is very common in many hotels and apartments. It is easy to do and cheap. The more wide is the headboard, the more beautiful it will look.
By adding also decor on the wall can create a completely new atmosphere. The decor does not need to be nessecerily something 3d fancy and expensive, can be even something very simple. Beautiful atmosphere and soft lighting by simple and cheap installation.
It is also possible to make the lighting not directly around the bed but making a platform, if you have enough space. In this photo OM atchitecture did a wonderful job creating styles and beautiful lighting near the bed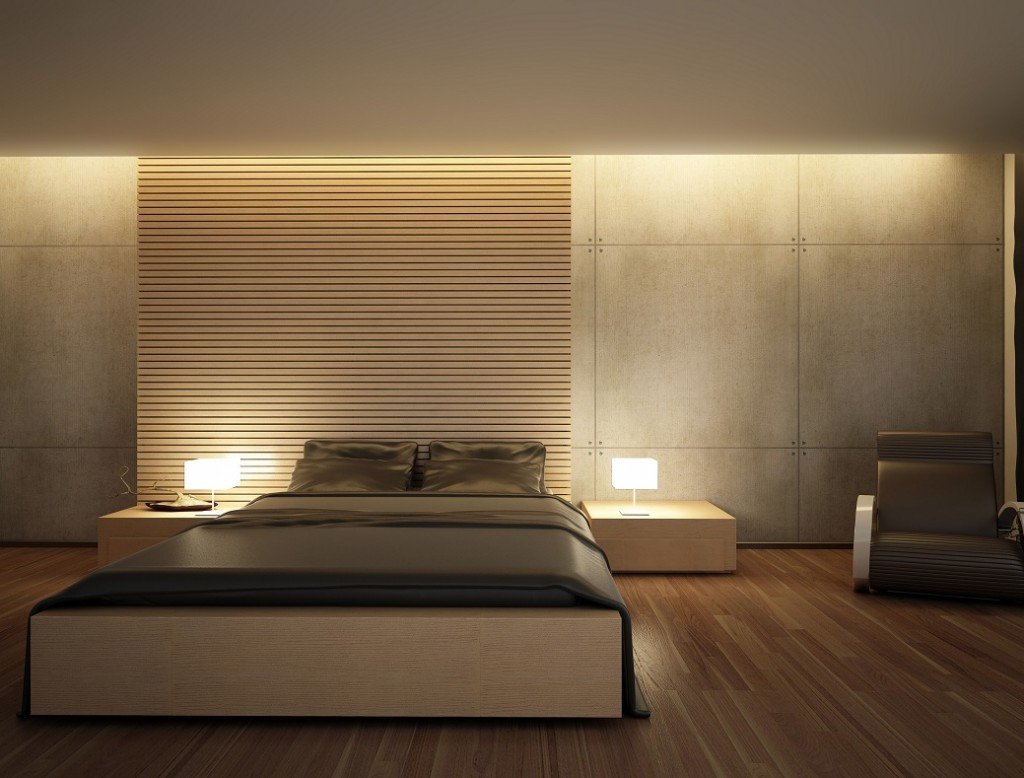 Of course the led stripe from the top can allways be a great sollution. Especially combined with some 3d effect. Just need to be careful and check will not blind you when lay on the bed.