Furnishing your First Kitchen
Tags:
kitchen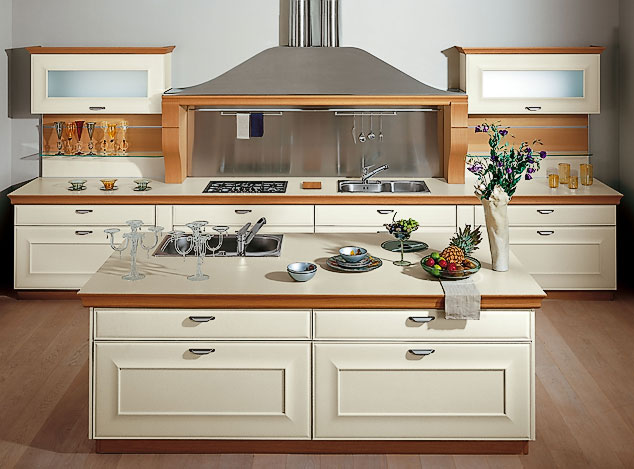 Moving into your own home and being faced with the prospect of furnishing a kitchen can evoke panic in many people. Our guide aims to set some of these fears to rest, making the experience more pleasant and enjoyable. We believe the best way to tackle this task is to break the shopping into manageable sections. By purchasing the most important things first, you can settle into your home and buy anything else you need later on.
Before you start shopping check what comes with your property as often items like cookers are included, especially if you are renting the property. The items to buy first are the major kitchen appliances of which you will need an oven, a refrigerator freezer and a washing machine. There are many additional appliances you can purchase when you are settled such as a coffee maker, dishwasher, toaster, microwave and blender. However, the need for many of these items depends on whether you personally use and need them.
The best way to decide on which appliances are right for your needs is to check out consumer recommendations and energy efficiency ratings, as this can save time and money in the future. The ideal energy rating is 'A' however, some appliances are available up to a rating of 'A+++', which is the most efficient. There are many designs available to suit both your budget and kitchen design, with many features available to suit your cooking style.
A cooker is available as a free standing or built in appliance, available in both electric and gas heating formats, or a combination of the two. A useful feature is an automatic programme which can help decide temperatures and cooking times, especially useful if you are new to cooking.
Fridge freezers are available in a wide range of capacities, to suit your shopping habits for example, whether you purchase fresh or frozen foods. Some examples include, a 50: 50 divide or larger fridge section with small freezer space below. This appliance is left to run constantly and so an energy efficient model can be very cost effective in the long run.
Once appliances have been decided upon it is relatively quick and easy to buy small items such as cooking utensils, additional furniture, smaller appliances and tableware, as they can often be purchased in one shopping trip.