Interior stairs for lofts and maisonettes
Stairs are propably the most important element when designing a maisonette or a loft. First it can define the space and second it is huge parameter at the visual result. There are two main interior design options in such cases, to try to hide or to try to show.
Option 1: Hide the interior stairs
To hide the stairs is classic and safe sollution. Usually can do it at the end of the apartment, at some corner, behind some room, even behind the kitchen. The exact form and size of the building will give the designer the chance to find the best option.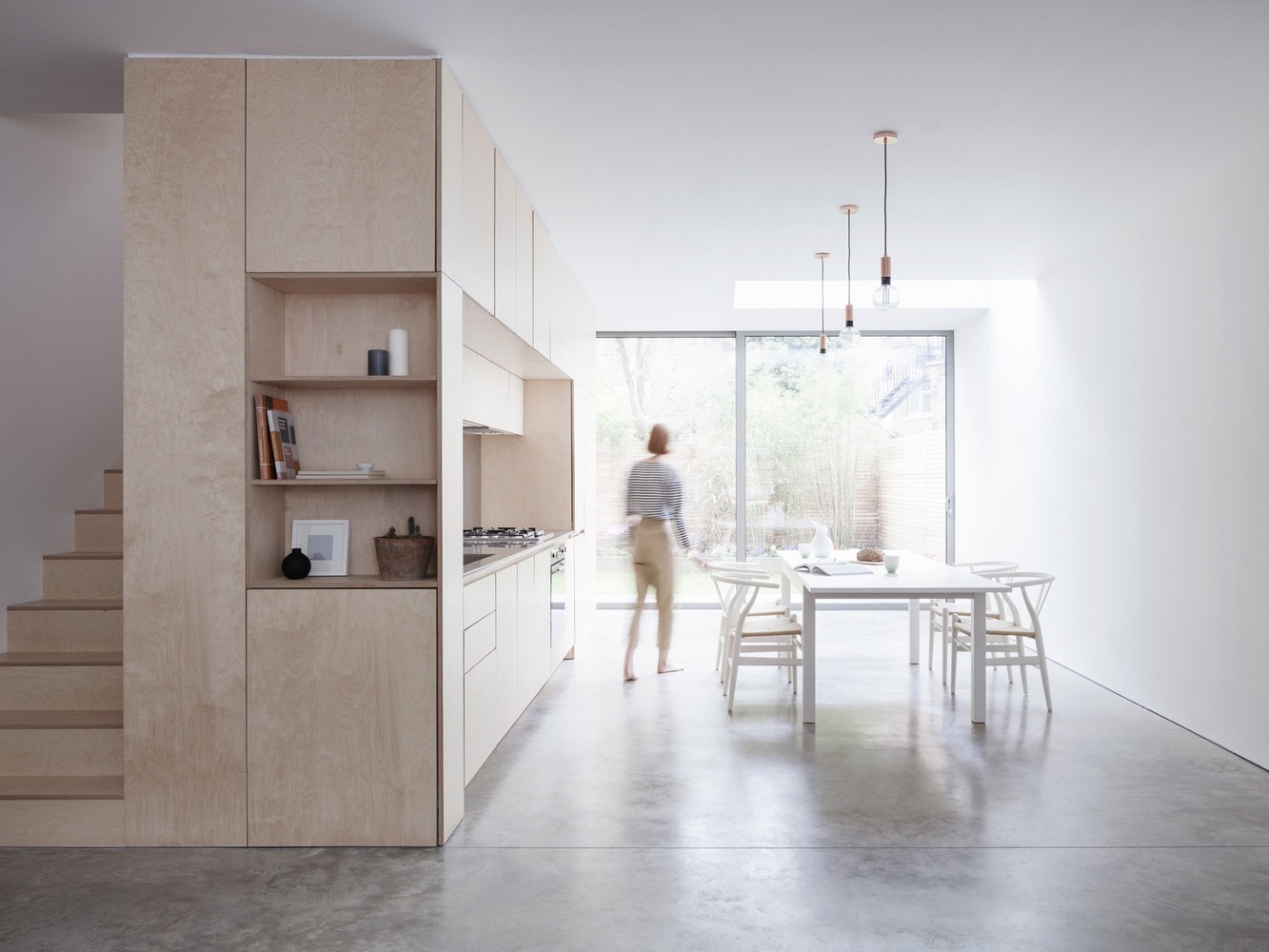 Option 2: Show the interior stairs
If you don't want, or you can not do it because to space limitations the other option is to show! Of course when you show you must not try to save money there because this will determine the style of your apartment. In classic interior it is common only in big houses to see luxury wood stairs with beautiful curves in the middle. In modern interior it is possible even in the most tiny apartment. The metal stairs give the chance to create interesting forms and effects like the effect of the "flying stairs". Can use different materials like metal, wood and glass.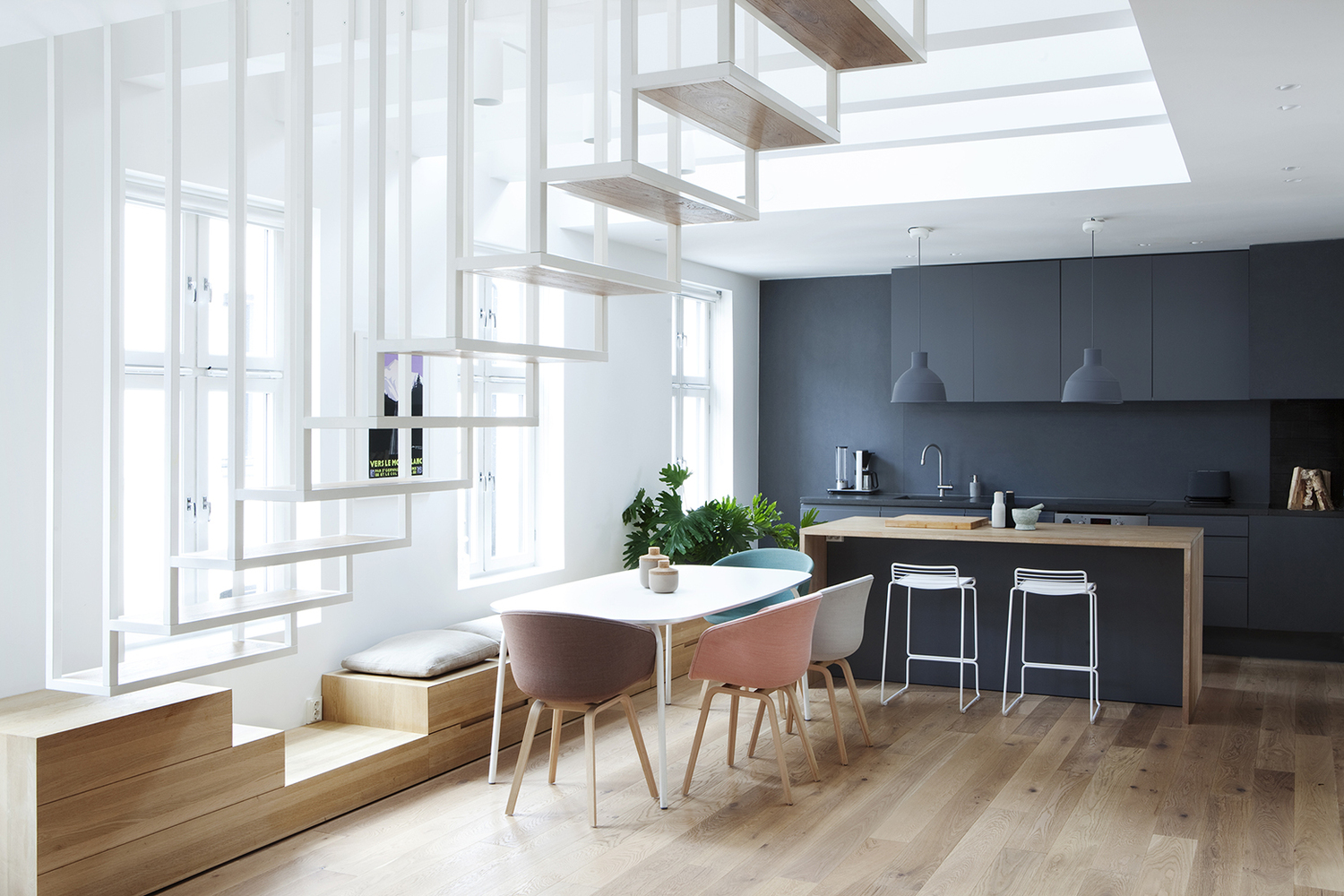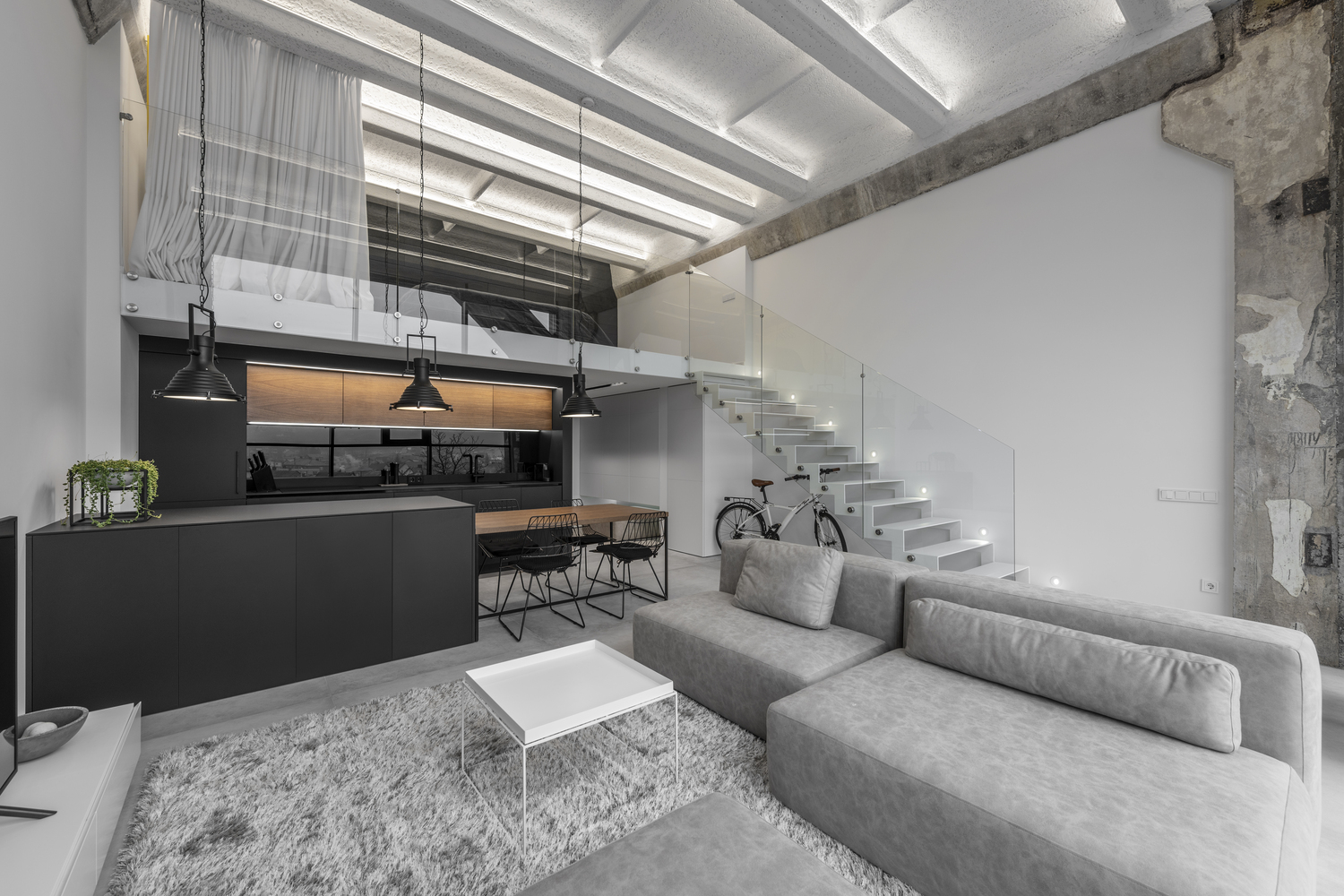 Interior stairs are usually near living room and as you can also see at the photos, it does not allways disturb but can even upgrade the space.