Bathroom shelves and boxes ideas
Tags:
bathroom ideas
Bathroom shelves become more and more popular as it is a great method to change style and atmosphere and furthermore it is practical as you can store many things. There is a lot of decor objects you can place there to add style and cosy atmosphere. Most common decor in such cases are small interior plants, candles, bathroom armenities etc. Can also use boxes for more storage and style. Bamboo and rattan boxes are the latest trend for a modern cosy bathroom.
Free standing bathroom shelving. The free furniture is the most easy to add if you have enough space. It is also easy to move and redesign. Except decor, you can add boxes for more storage place and more uniform style.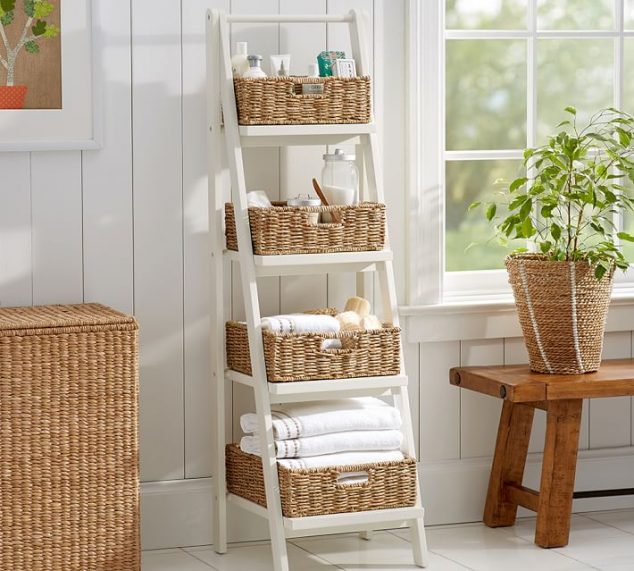 Shelves Over the toilet. You can add shelves to any bathroom, even very small ones. When you think there is no space, there is allways space over the toilet. In small bathrooms this can also be very practical as you can store many usefull things except the decor. For example toilet paper, shampoo, shower gel etc. Again can use rattan and bamboo boxes.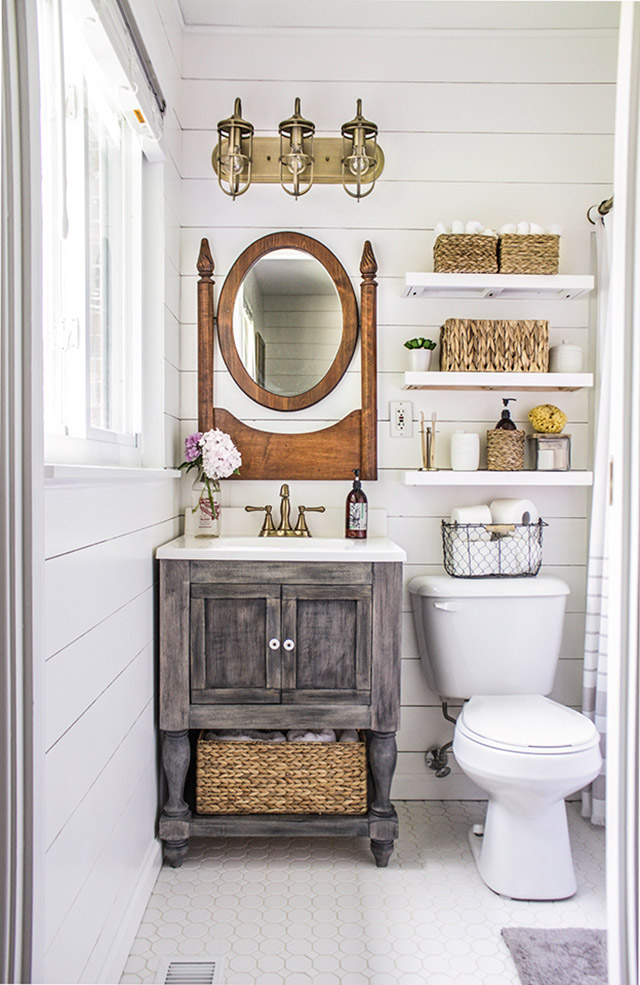 Under the sink shelves. Very common in hotels, but can be used in homes as well. Can add anything inside bamboo or rattan boxes including bigger towels or anything else.